Riviera Suites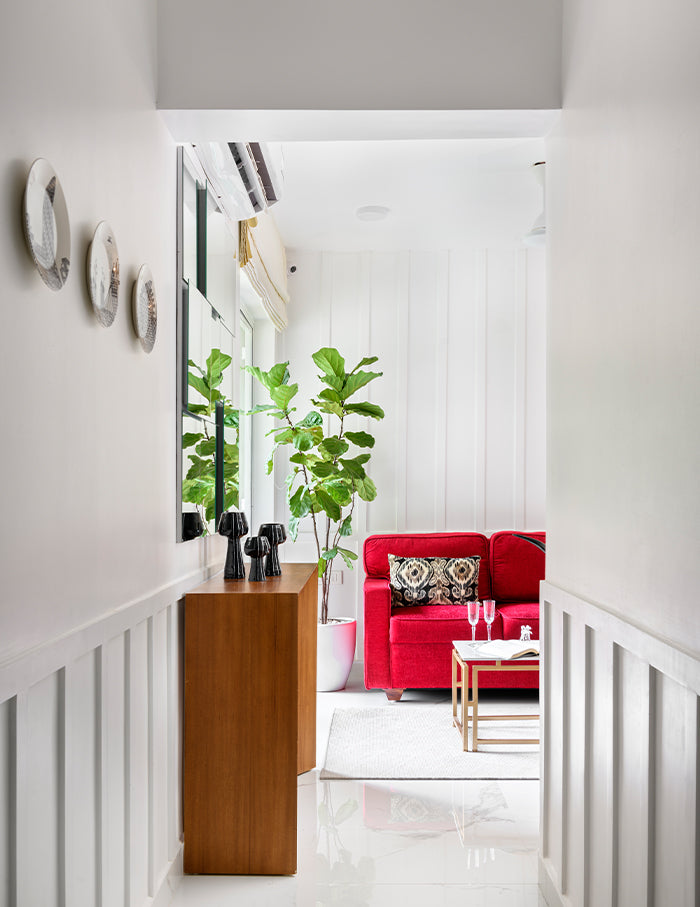 A residence that looks no less than a riveting storybook at one glance, every turn and nook of Rivera Suites, recites a tale of its homeowners' experiences and personalities. Temple Town
After living in the UK for over a decade, when the family of four, a home baker wife, a neurosurgeon husband, and their two young girls decided to make Kochi their new home, they knew exactly what they were seeking. Dreaming of a little but prominent slice of London in their Kerala abode, they entrusted Meera Pyarelal, Founder and Creative Head, Temple Town, to compose their home into a perfect sanctuary of comfort, style and design inspiration.
Perched on a 1,850 sq ft area, this home is a resplendent departure from a traditional South Indian home. More contemporary, chic and experimental, the space breathes fresh and easy but equally vivacious energy, duly soaked in plenty of joyful daylight.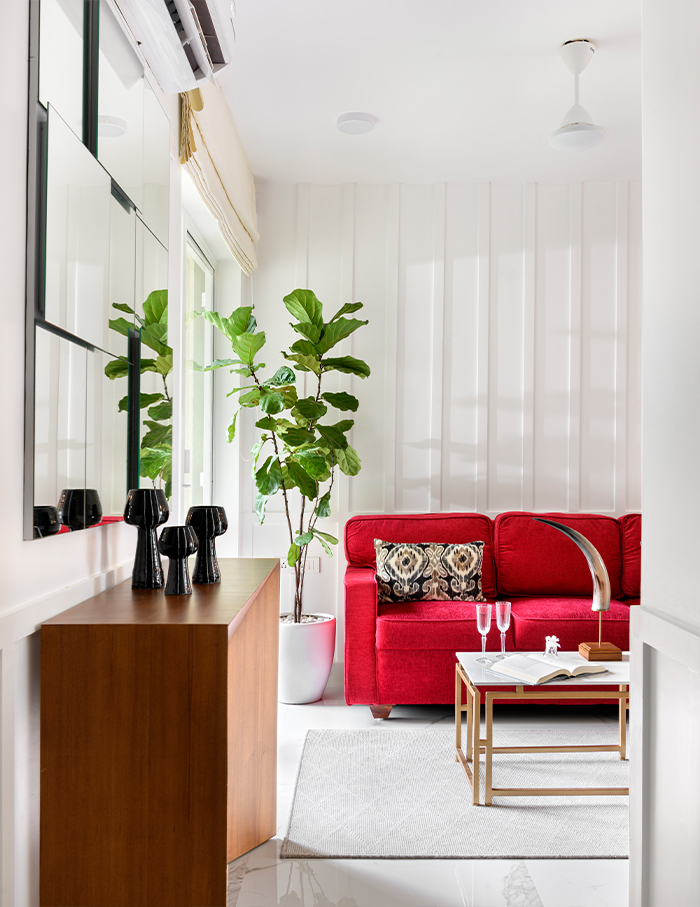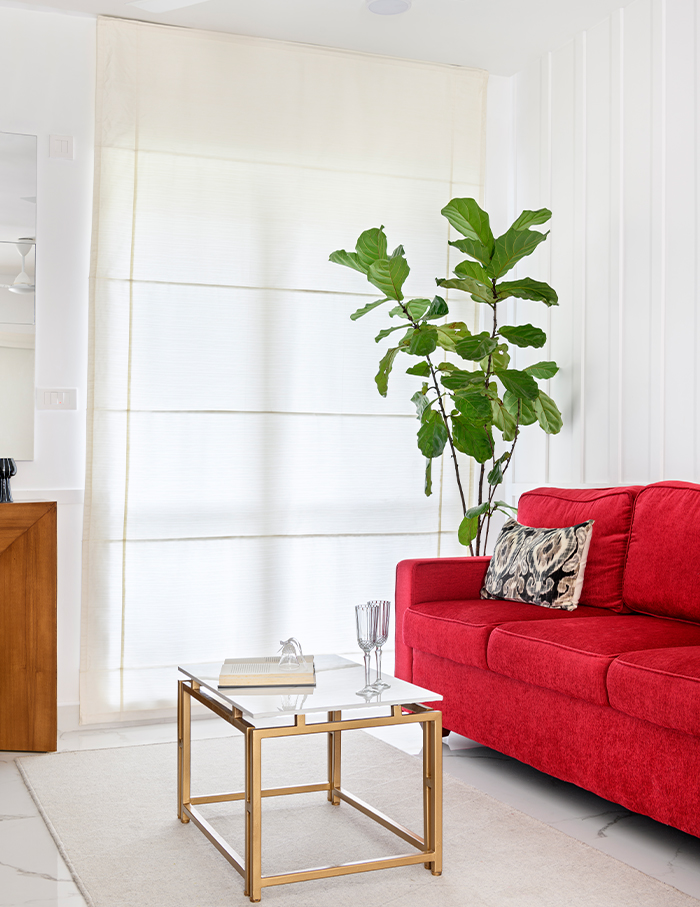 Pyarelal recounts, "The client needed an uncomplicated, airy, light space and a place to unwind at the end of the day. They weren't afraid of colours and that was a boon!" Facing the backwaters of Kochi, the residence serenades the calm waters with a fascinating colour scheme of bold and muted.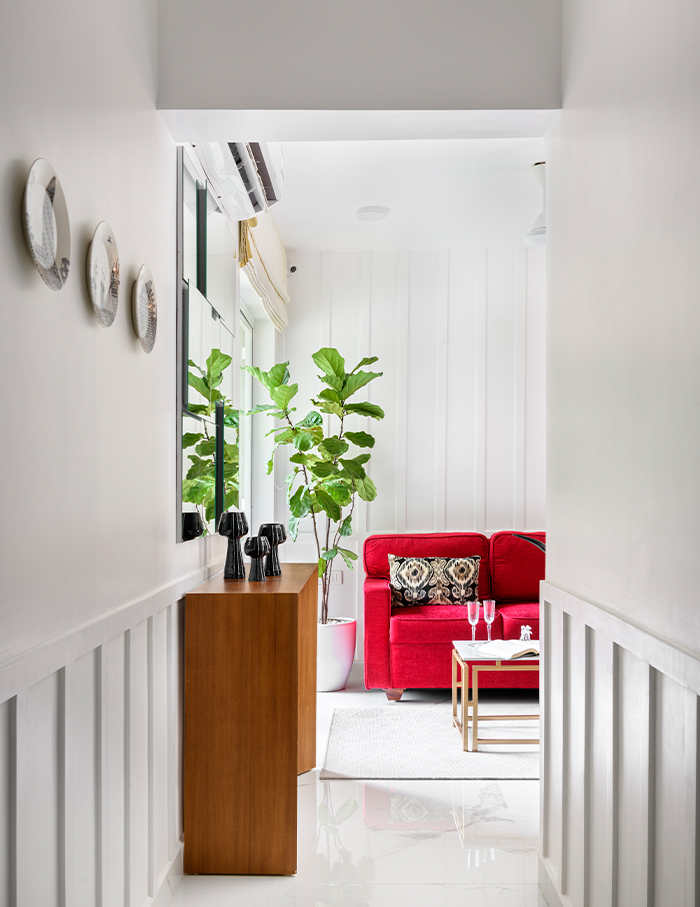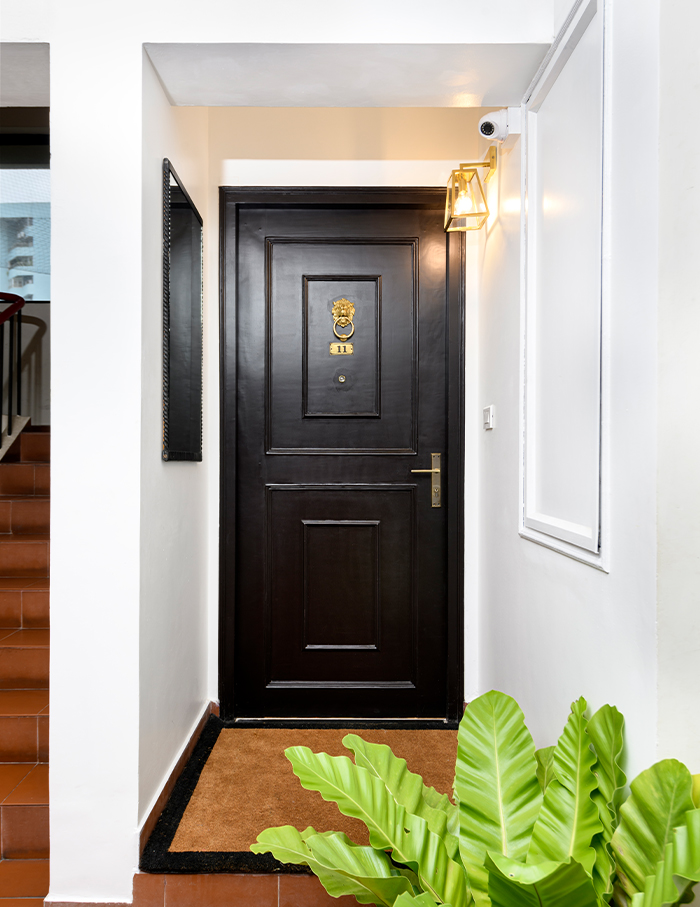 The walls, wainscot panelling, Statuario floor tiles and passageways, all speak the clean elegance of white tone, while the furniture and decor accessories are coloured in interesting hues to present a visual contrast that one cannot take their eyes off.
Before taking us further into the abode, Pyarelal reveals, "The project saw the whole apartment stripped back so we could start from scratch and tackle not only the extensions but the wiring and plumbing work too."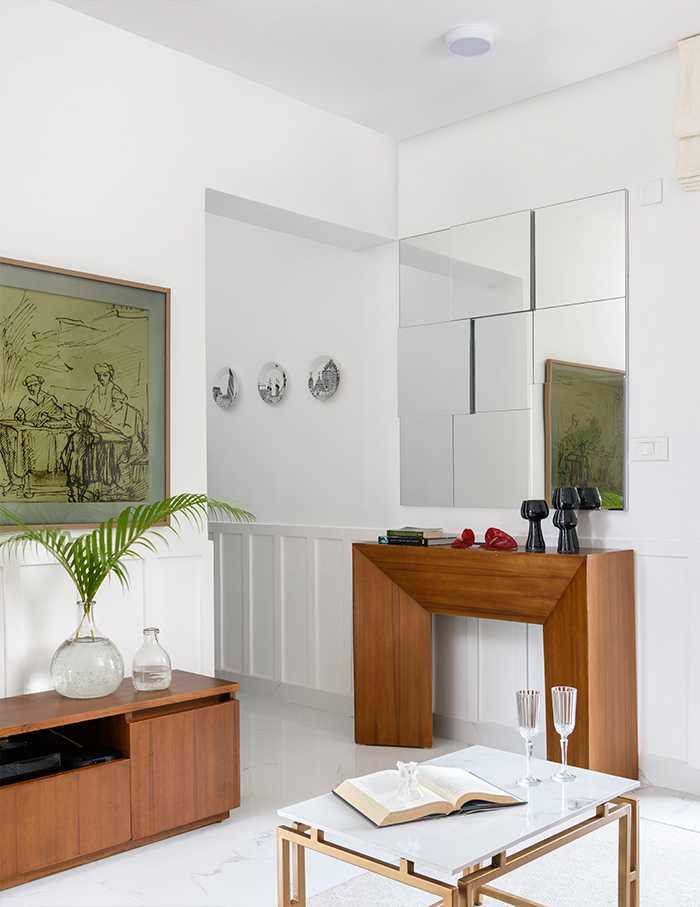 Fitting like a piece of a puzzle in the London narrative is the polished black door with brass accents at the entrance, reminiscent of the classic homes seen on the residential streets of the capital city. 
The foyer displays wainscoting on both sides with limited edition Sara Miller London plates lining the wall that leads to the living room.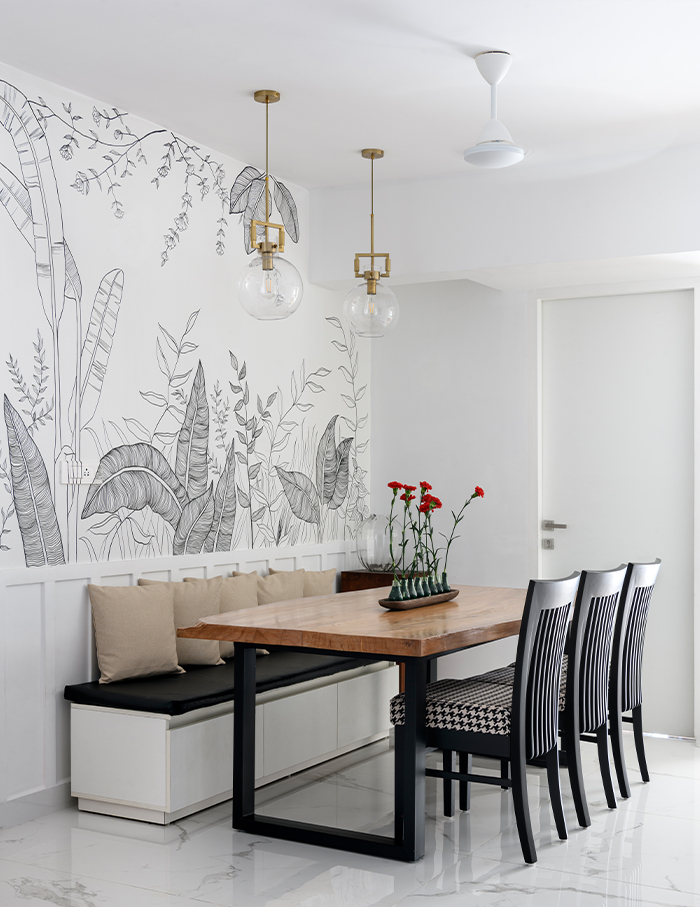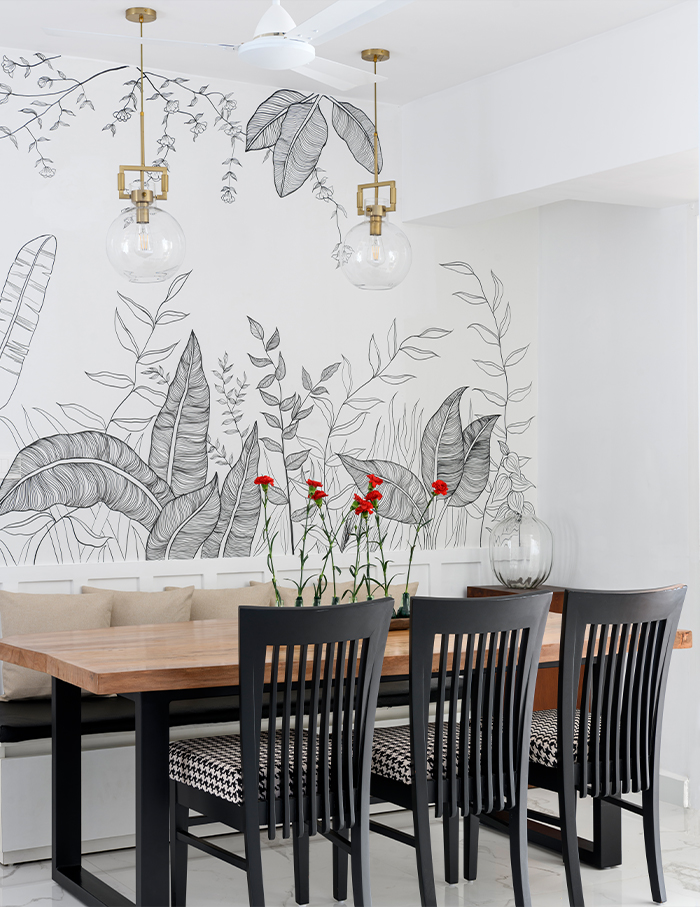 Enter the living zone, and an alluring red sofa dominates the design commentary. In sync with this hue is a teak wood console with an asymmetrical mirror that bounces light into the home, giving it a breezy and bright feel.
A dining area carved rather astutely on one side exhibits a dinner table made from a live edge piece of wood with black industrial-style legs. Facing the black dining chairs is a banquet style seating that saves up a large chunk of space, all while making more space for diners to sit.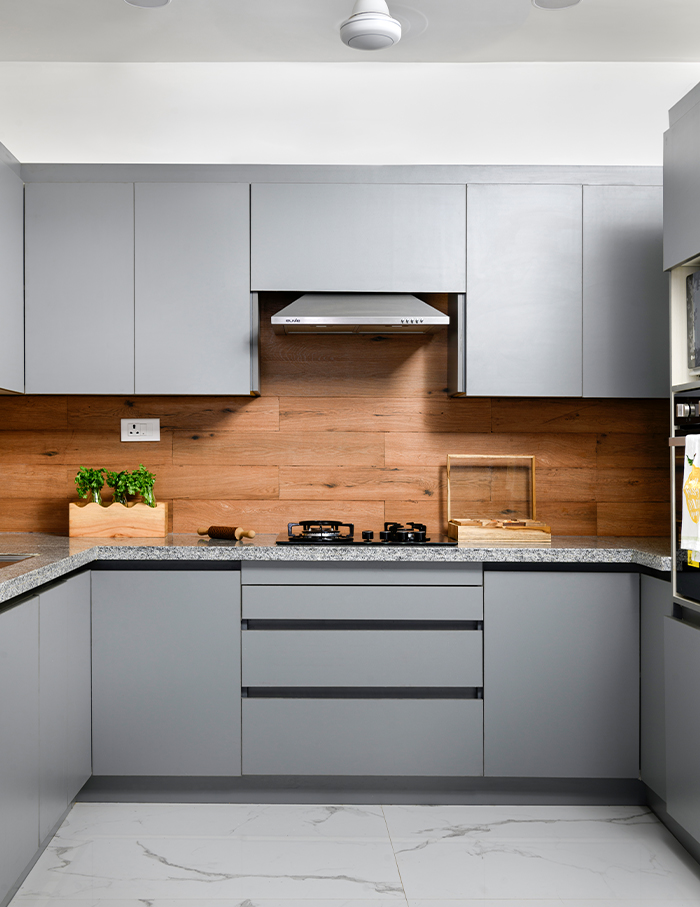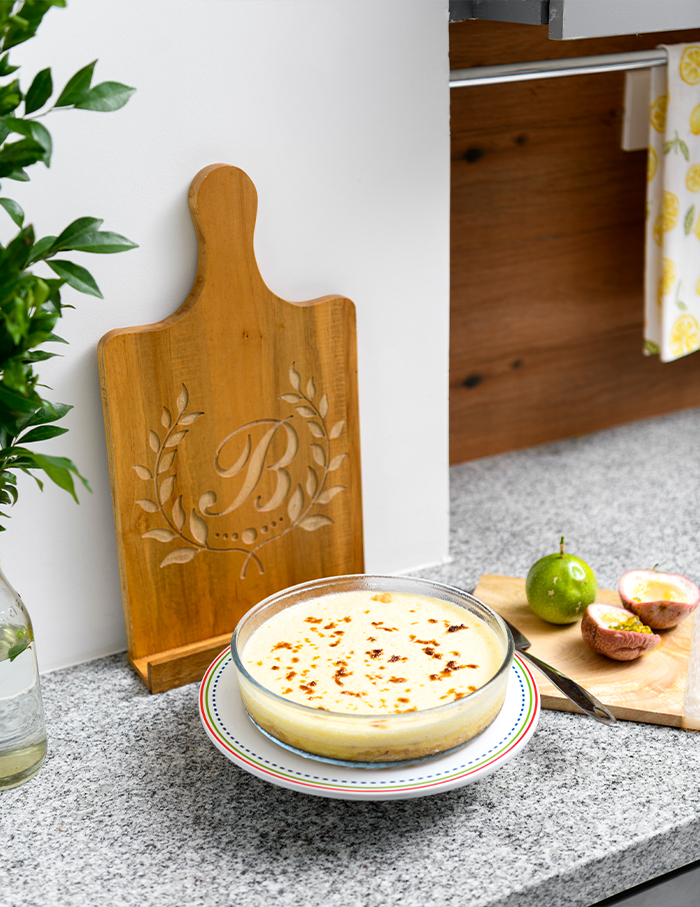 Speckled with an outdoorsy mood, the backdrop wall here is swathed with a tropical-themed fresco done by a local artist, teamed with a row of gorgeous glass pendant lights, adding some drama and luminosity.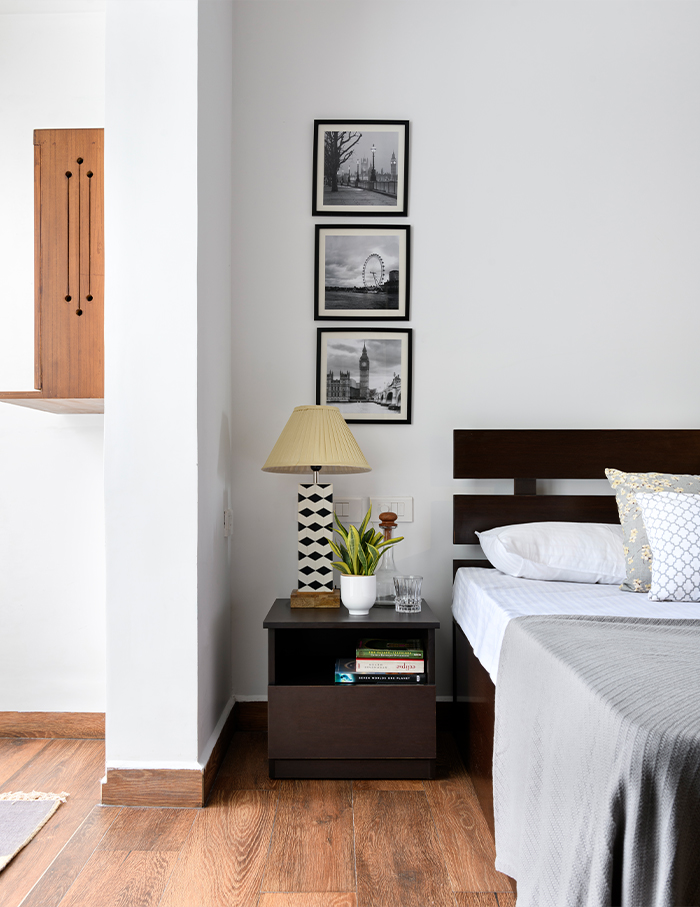 Moving on to the master bedroom, Pyarelal chose to go earthy and dark on the bed headrest and cabinetry. For the girls' room, the thought was to allow a creative zone for them to read, ideate and enjoy hobbies without any restrictions. On a wooden flooring, a comfy bed rests matched with soft powdery blues and whites to pull off the perfect contemporary look.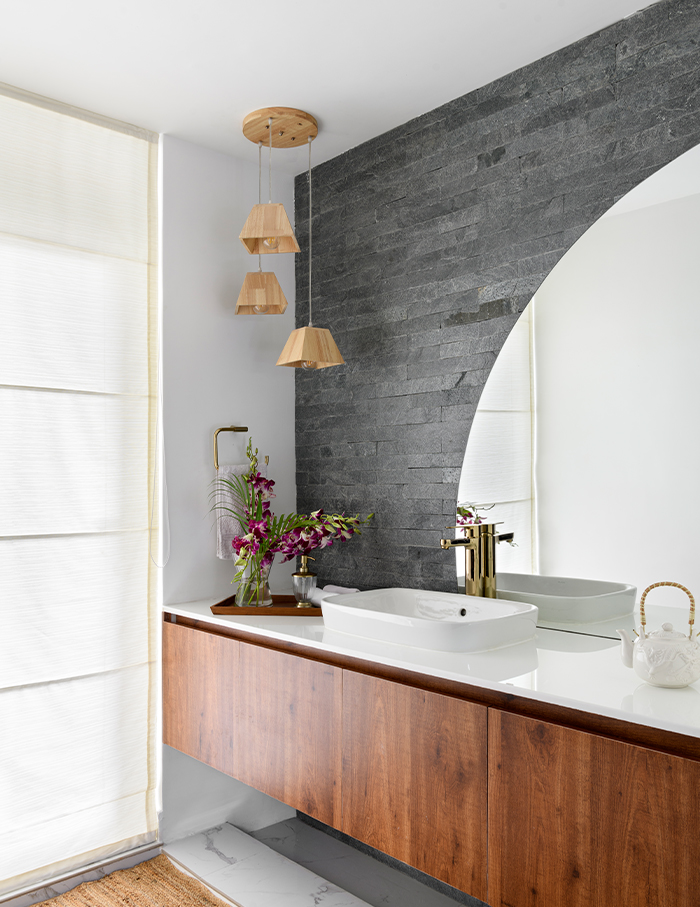 Musing on this stylish address and her design philosophy, Pyarelal says, "I have always promoted local and sustainable interiors. Every piece at Rivera Suites is painstakingly created in our workshops in Kerala, combining workmanship with collectables from all over the world." 
Connecting all the corners of this abode together is Temple Town 's confident blend of colourful fabrics and bespoke decor against the backdrop of a more muted mood board of hard surfaces.